By Claire Filer of Highginx 
As a seasoned gin-thusiast always searching for blog material, nothing excites me more than being at the forefront of a new development in the industry. So, when I saw that Waiheke Distilling Co were opening their doors for the first time on the inaugural New Zealand Gin Day, it was an irresistible opportunity too good to pass up!
Waiheke Distilling Co. are located at the top of a hillside in the beautiful Cowes Bay on Waiheke Island, famous for its golden sand beaches, island vibe, and plethora of wineries. Historically, Cowes Bay was a popular destination with sailing regattas, a beachside hotel, dance pavilion, and the island's first post office. However, since the hotel was destroyed by fire in 1960, there hasn't been a hospitality destination there to allow the public to enjoy the gorgeous location. Cue Waiheke Distilling Co!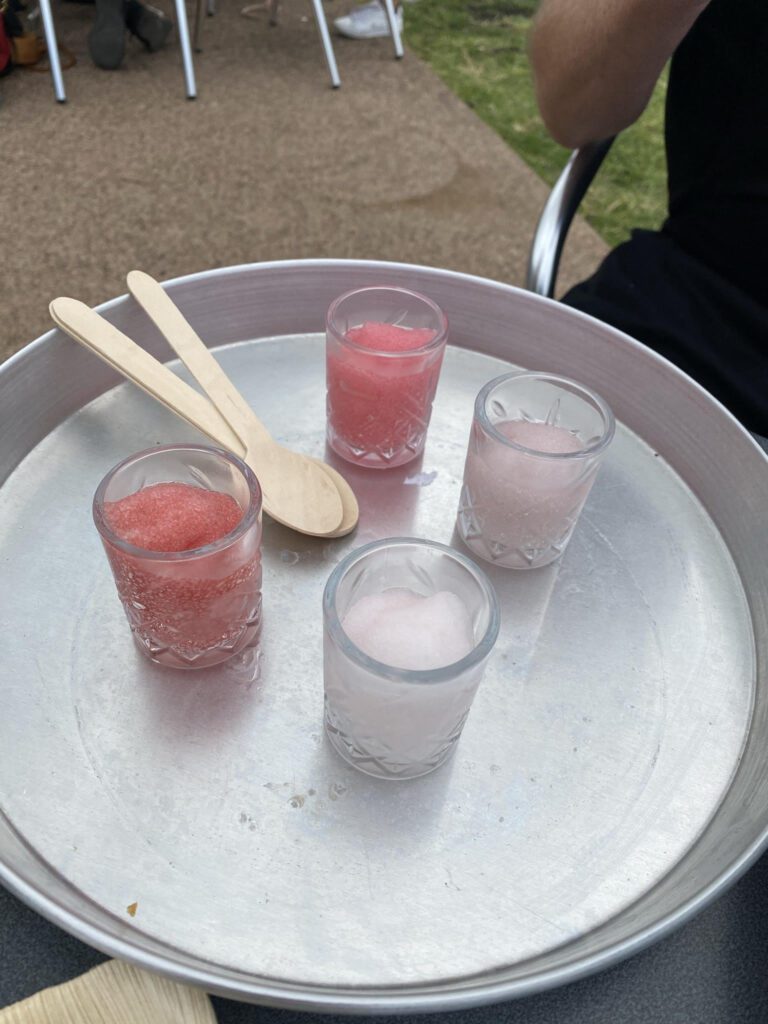 Owners Liz and Glen had the idea of opening a distillery and bar onsite as soon as they laid eyes on the property with its incredible vista over nearby Rotoroa, Ponui and Pakatoa Islands and across to the Coromandel Peninsula. The expanse of deep turquoise ocean dotted with islands in every shade of green set against an infinite sky is intoxicating in itself, even before one makes it to the gin. They have created a gin garden where they grow many of their own botanicals and garnishes, an indoor bar with an outdoor terrace and an expansive lawn where customers can relax on lawn chairs and beanbags.
On arrival, we were greeted by super friendly staff who immediately made us feel very welcome. After a quick orientation and a swoon at the view, Liz, the owner herself, came to speak to us about the conception of the distillery and the history of Cowes Bay, before handing us over to bar manager Dave for a tasting of their three initial products (there are several more in the works, watch this space!). They are making:
London Dry: their own spicy take on a traditional London dry, with the addition of macadamia and pink peppercorns. With a nose of baking spice and the usual distinctive dry gin botanicals, this gin has a delicate peppery spice kick encased in a smooth mouth feel from the macadamia, with a hint of bittersweet citrus rounding out the coherent palate.
Spirit of Waiheke: their signature product, designed to taste like the surrounding environment. With the vegetal salinity and umami notes of giant kelp, balanced against the traditional gin botanicals and a touch of cleansing lemon, this coastal gin captures the essence of the island and really does taste like the sea breeze blowing up the hill over warmed earth and grasses.
Red Ruby: their take on a 'pink' gin, though the colour more closely resembles a sloe gin or port, which is appropriate as it would benefit from a similar use, this is their London dry gin blended with fresh cherry juice. Fresh being the operative word – it genuinely tastes like the cherries have just come off the tree; tart, rich, refreshing and moreish, it works in beautiful harmony with the base gin and you wouldn't believe it is still a full-strength product rather than a liqueur, on account of how smooth and easily drinkable it is.
They serve their gins with different Fever Tree tonics which complement their flavour profiles, with fresh garnishes from the garden and plenty of ice to keep you cool. They also create gin slushies with local Rosés from Man O' War, Cable Bay and Mudbrick vineyards, in a range of mouthwatering flavours. A frozen G&T is underway, as are delectable collaborations with Island Gelato. All this is served alongside antipasto platters and local treats such as Te Matuku oysters, the perfect complement to their Spirit of Waiheke gin.
It is worth noting that public transport currently does not run to the distillery, although they are investigating the possibility of a shuttle to and from nearby Man O' War vineyard who have a coach service. You can organise a ride with one of the island's taxi services or private transport providers, or you can hire a car, a quick and easy service available right from the ferry terminal at Matiatia. Make sure you hire a 4x4 as this part of the island does not have sealed roads, but the bumpy drive is totally worth it for the rugged coastal scenery! Also, don't miss a visit to the aforementioned Man O' War which is right on the water's edge and serves some more substantial lunch options along with their fabulous world class wines.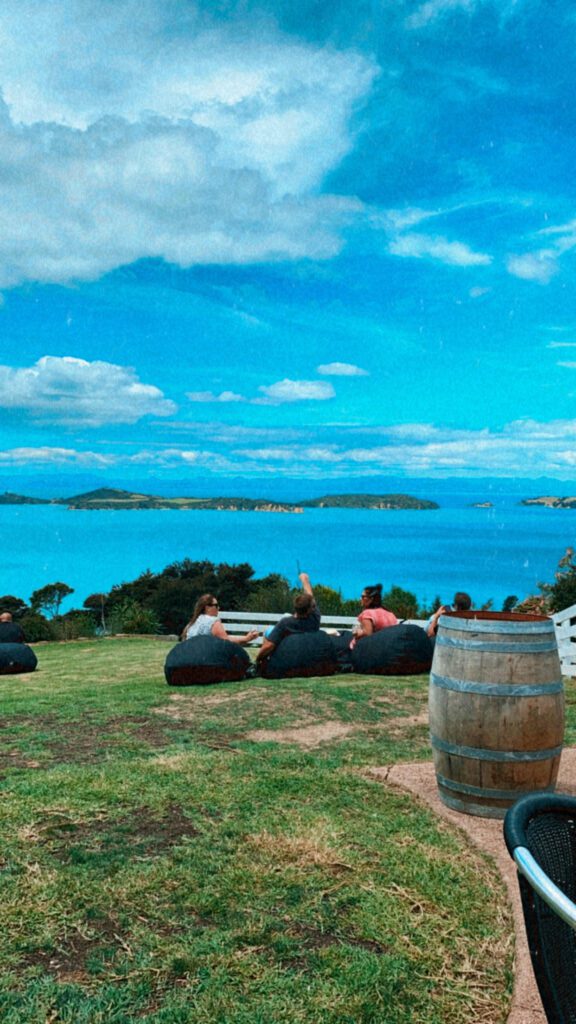 A visit to Waiheke Distilling Co. is a must. Although make sure you book ahead, as they are already extremely popular!
Check them out at www.waihekedistilling.co.nz.