So, I bleach my hair.
 A lot. These days peroxide isn't JUST for skanks and trash-bags; it's for the whole family (and by whole family I mean any walk of life, not your four year old brother).
I have been doing it or years, usually with the hops of looking something like this: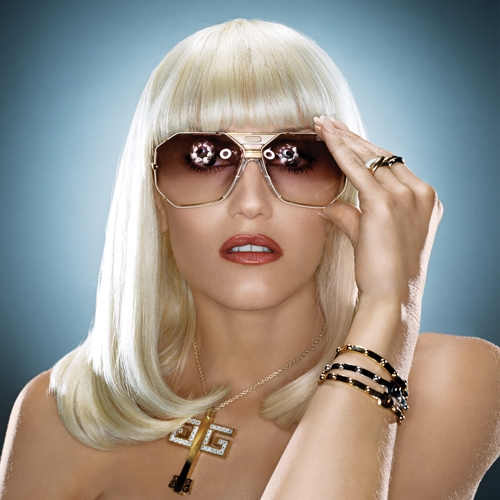 ahhhhh that crisp, white Gwen Stefani hair.
Which as a result I have spent enough money at the hairdresser to fund a small Eastern European country. Being a student, or a post B.A student, I can't always afford to spend the money needed on the up keep of this look.
Recently I bit the bullet and after years of turning my nose up at box dye I decided to try it. It turned out pretty well, so I thought I would give you all a run through on how to get the perfect white-blonde hair at home.

Here goes:
1. first up, it's best to try it when you have a really small amount of regrowth so if it does go pare-shaped you only have a few cms of orange hair.

2. I recommend Schwarzkoph NORDIC blonde, I think it's their strongest bleach. (btw this is majorly bad for your hair so make sure the wash leading up to dyeing and the wash after you use conditioner treatment.)
3. Follow the instructions on the box. I leave mine in for a little longer, but that's because my hair is nearly black at the roots and I have been thorough years of bleach! Keep checking in the mirror every 20mins or so, seeing as you put it on dry, you should be able to get a fair idea of what shade it's turning.

4. Now like I said, my hair is DARK, so I need to dye it twice. If you're the same, then the first time you dye it your hair will go a dark blonde, I suggest waiting about another week before re-dying it. It gives the colour time to settle, and your hair time to gain its strength back.

5. So now you should have pretty blonde hair. But it's still a little bit yellow yes? Here is the magic:
De Lorenzo silver shampoo. This stuff is AMAZING, and the best silver shampoo I have used. Also, they are animal testing free, so you don't need to worry about any bunny boiling! (YAY). I recommend putting this stuff in your hair dry. As in stand in front of the mirror with dry hair, and use your hands to paint it on (maybe wear gloves). Cover up as much hair as you can. then wait, depending on how much whitening you want will depend on how long you leave it on for. I have been known to go to bed with it in. But to get the colour below, I left it on for about two hours.
If you want your hair to go a slight violet, keep doing it. It comes up a really nice pastel purple/violet which is a big look at the moment!

And there you go!
D.I.Y Gwen Stefani hair! Woo!