1. Gisella Candi – Australia
Wide Angle Smile
The Australian designer uses bold colours and designs to challenge gender norms. Wide Angle Smile focuses on 'deviant dress'. The collection explores the volatile relationship between the insider and the outsider and perceptions of right and wrong. It uses off-kilter prints and odd silhouettes to explore the feelings and experiences of growing up in a society that rewards convention and passivity, rather than originality, passion and individuality. All the fabric was developed and screen printed and all knits were made on a domestic knitting machine. This collection is bold, textural, destructive and an expression of those who may not fit into the ideas of the reigning hegemony but unite through the similarities within their differences.
Follow on Instagram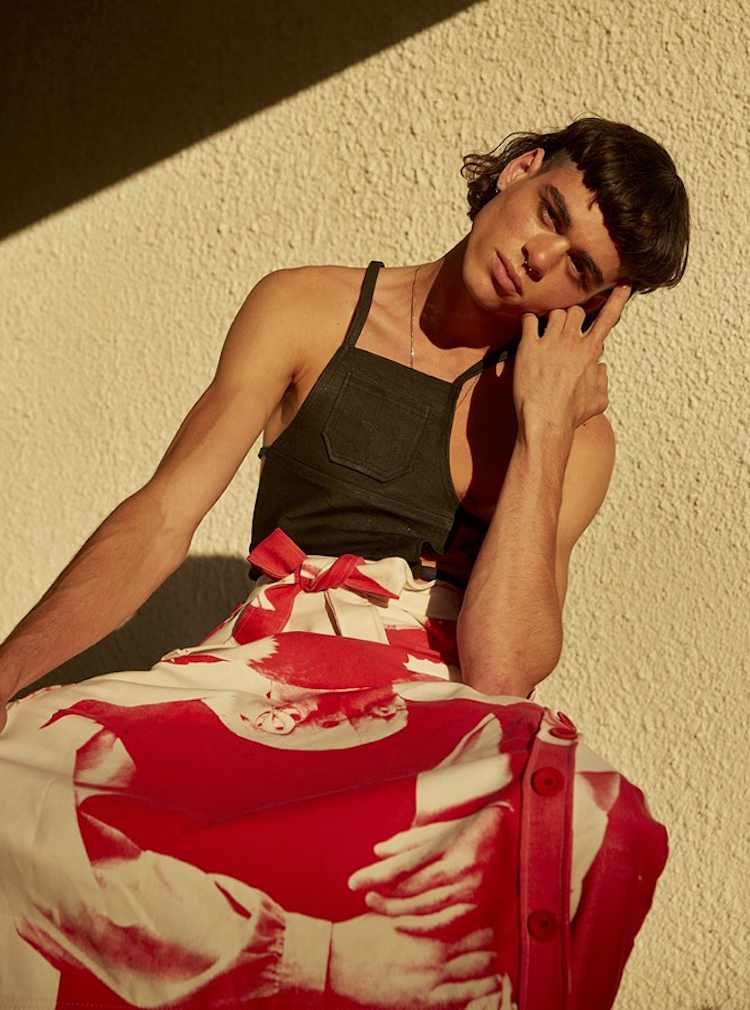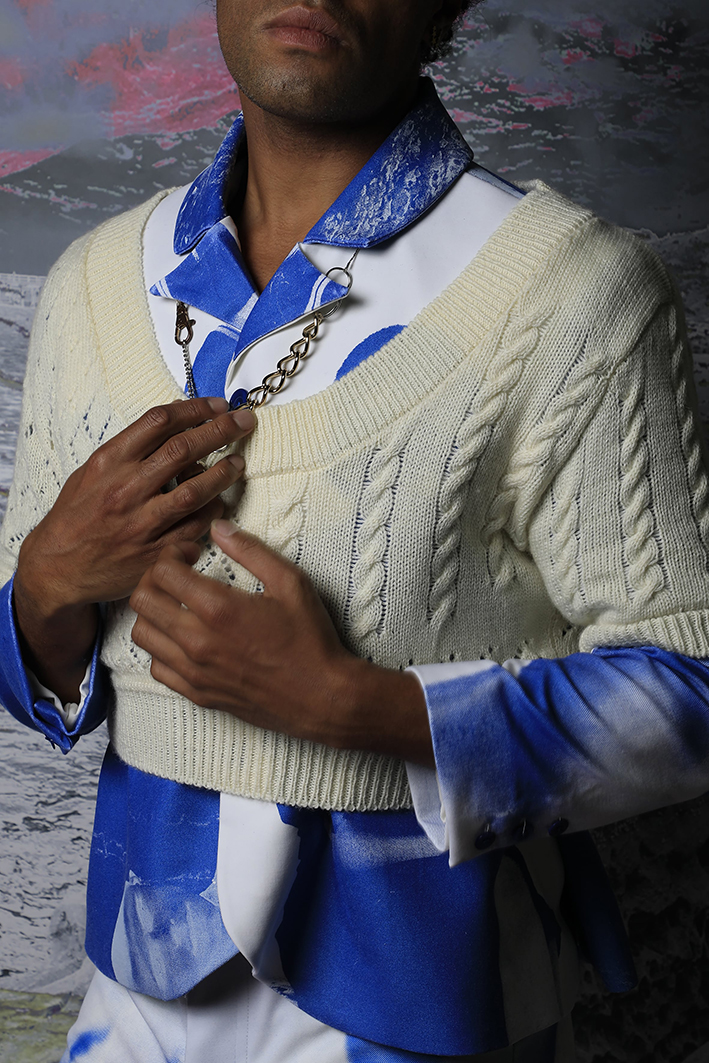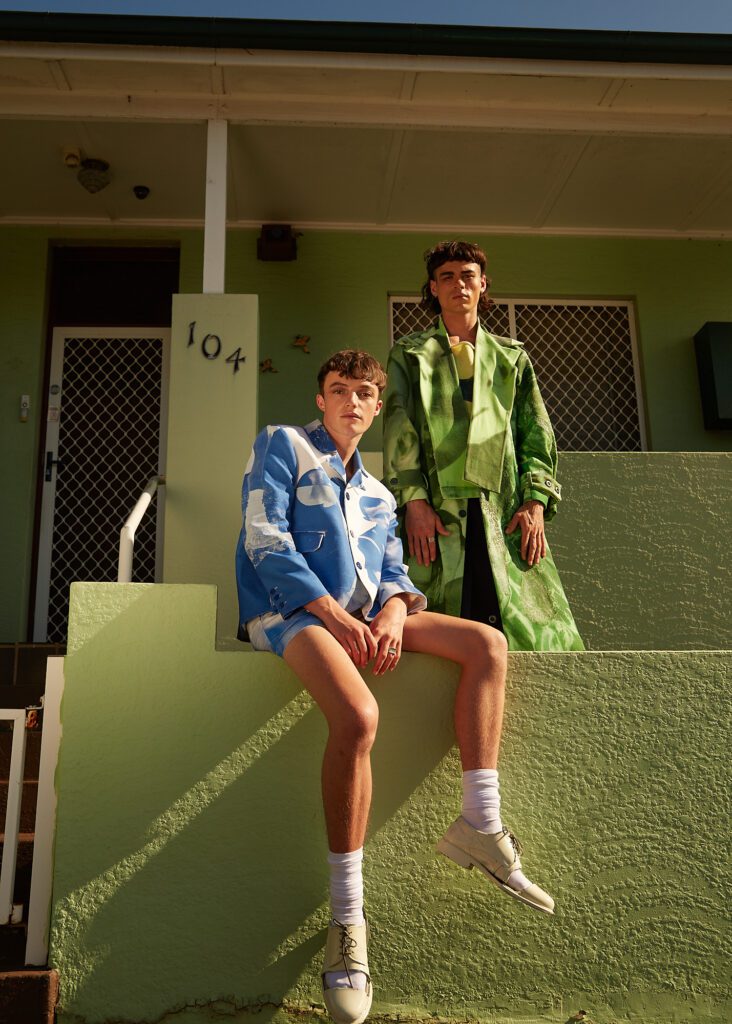 2.Cecilie Schou Grønbeck – Denmark
A Soft Warrior
A Soft Warrior and its title refers to the diversity in masculinity and is an attempt to challenge the contemporary understanding of hegemonic masculinity while empowering men not to fear losing control.
The process began with the designer creating abstract figurative paintings on paper. The collection uses deadstock materials so differences in tactility and colour clash creating harmony and chaos. Individually each garment is a classic everyday piece such as a t-shirt or a pair of jeans. However, when the pieces are as combined as complete outfits they transform to a flamboyant colourful uniform. All the handmade elements – hand knitting, hand-woven textiles, hand painted prints and pearl embroidery are used to contrast with fast fashion.
Follow on Instagram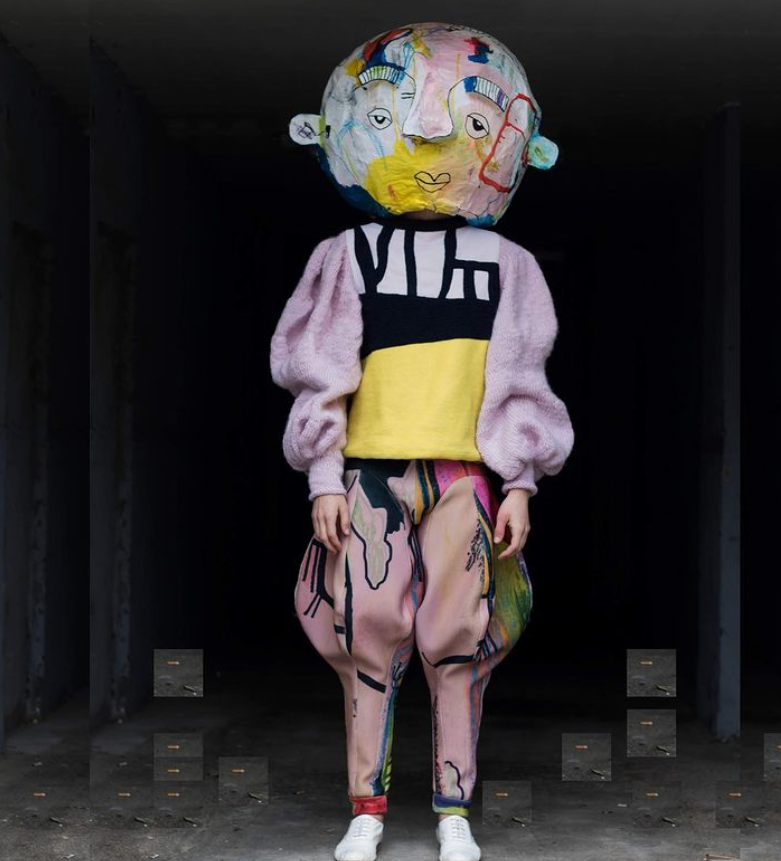 3.Jennifer Milleder – Austria
Flora Magnifica
Fashion is storytelling and its silhouettes are part of a narrative. Moreover, Jennifer believes fashion can be used as a visual medium to make a statement. Flora Magnifica is an emotional and provocative work about the recovery of botanic, sustainability and plastic use. Jennifer worked with flowers and blossoms and synthetics bringing these opposites together to start a critical dialogue and draw attention to existing environmental problems. Flora Magnifica features a surreal, artificial doll world in a floral setting, inspired by the aesthetics of the Russian wooden doll Matryoshka. The collection's colourful artistic looks present individual characters and focus on feminine, voluminous and strong shapes. Modified circular patterns, three-dimensional objects and puff sleeves to capture Matryoshka's identity with a wonderful silhouette.
Follow on Instagram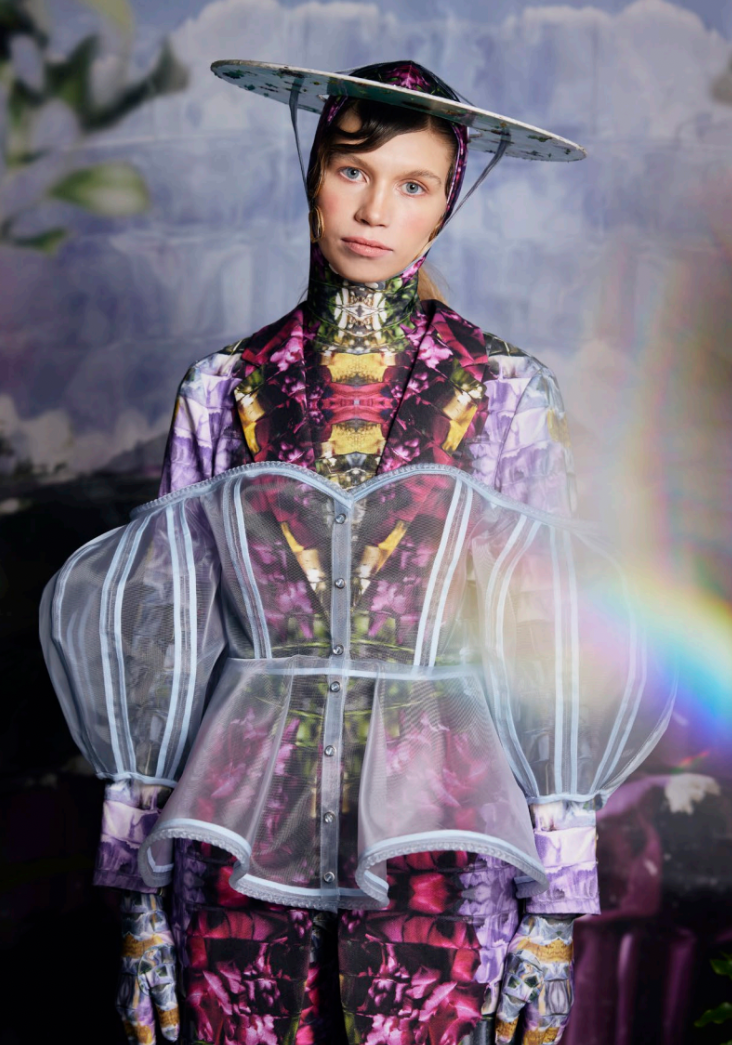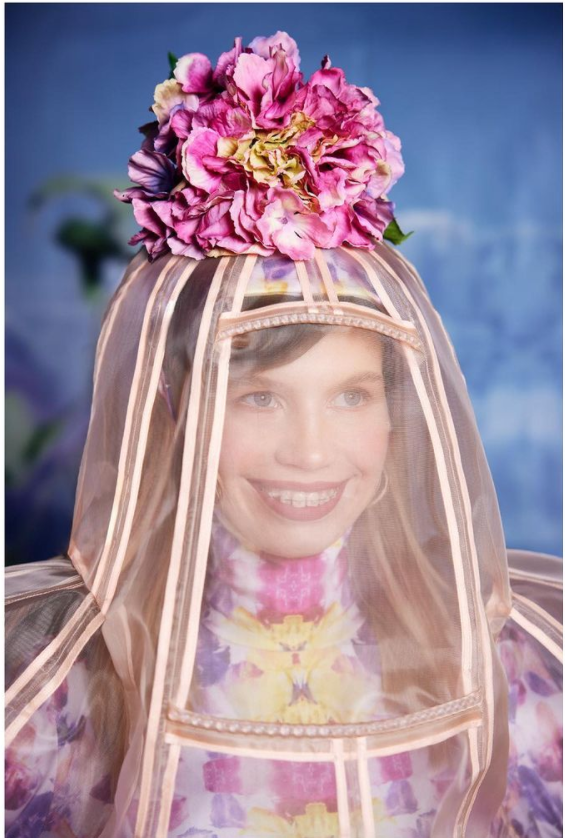 4. Jingzhi Liu – China
This collection began with an investigation of the influence of online social platforms on people's identity and image. The designer used marbling and digital printing, two symbolic traditional and modern printing methods to design and print patterns. At the same time, Liu used a combination of hand dyed thin fabrics and heavy suede to echo the internet and reality. Integrating fabrics with different texture printing and adding patterns that break through traditional marbling printing mimic technology echoing traditional reality and virtual technology. Liu Jingzhi  aims to provide inspiration through its combination of elements; printing and technology.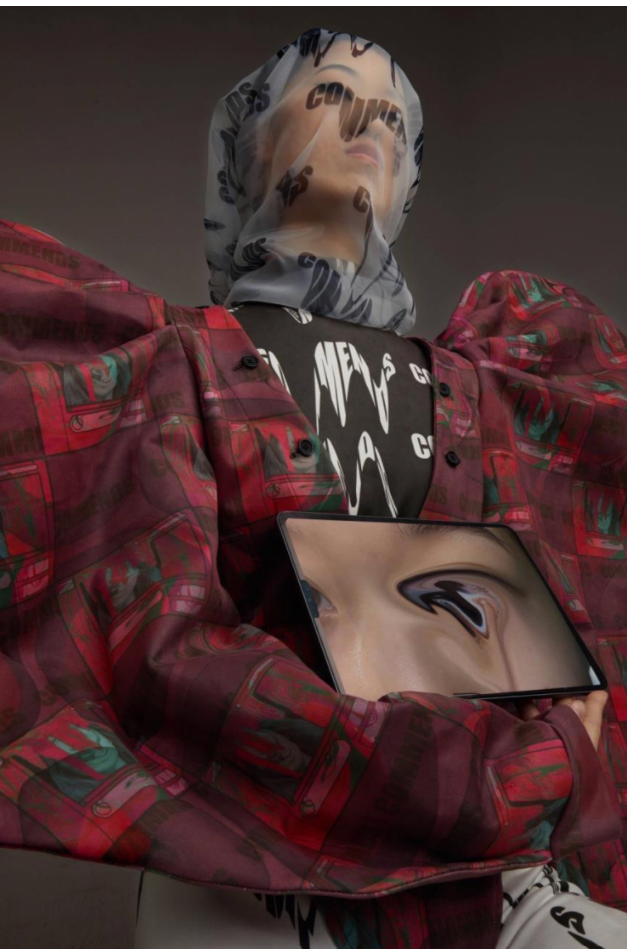 5. Taliah Leslie – USA
Dreamers
Dreamers is about the journey and lives of the 16 of the designer's family and friends who immigrated to the United States. Textiles were developed by laser cutting and fusing used fabrics together creating a digital print like effect. The laser cut patterns include country shapes as well as the words from interviews with the immigrants. Garments were organically moulded, building a silhouette that moves in tandem with the body. This freedom of experimentation allows draping and clothing production with the new experimental textile manipulation. The resulting asymmetrically draped silhouettes are loud, dynamic, free-flowing designs that stir emotions and evoke dialogue created as celebration and love letter to immigrants recognising their resilience and persistence.
Follow on Instagram